Super Fast Business Loans
from Rabbit Capital
Your Business deserves the Funding to grow. It deserves the best business loan. Get hassle-free business financing online in just 3 simple steps.
Your Business deserves
the best Business Loan
We at Rabbit Capital understand your Business Needs and work with a mix of lenders to get you the best deal possible for expansion and growth of your business
Features of Business Loan
we understand how every little step makes a huge difference in reaching your business goals. To help you meet newer milestones of success everyday, we offer a range of collateral-free customized business loan solutions best suited for your business requirements.
MSMEs/ non-Individuals such as: Private Ltd. Partnership firms LLPs Sole proprietors etc., Each meeting the minimum requirements as below: Minimum turnover of ₹1 crore Minimum business vintage of 3 years
Photo identity and Address proof : As per RBI defined KYC guidelines. Ownership proof of office or residence Business Proof : Shop Act License/MOA & AOA/GST registration/ITR, Partnership Deed Any one of the additional documents basis selected program Basis Banking – Latest 2 years ITR and Net worth statement, Latest 6 months Bank statements Or Basis GST – Latest 6 months banking, GST returns for the last 12 months, Latest ITR and computation Or Basis income – Latest 2 years ITR & computation, Latest 2 years audited PnL & Balance sheet, Latest 6 months Bank statements
Who could be eligible for a Business Loan? Are you thinking of availing a business loan anytime soon? Browse through our business loan eligibility criteria mentioned below, to make sure your business loan is approved at the very first go: The applicant has to be in business for last 3 years with a minimum turnover of Rs.40 Lakhs The business must have generated profit for a minimum of 1 year The applicant should be a Sole Proprietor / Partnership firm / Private Ltd Co. / Trust / LLP involved in the business of Manufacturing, Trading or Services The main applicant should be minimum of 25 years of age & should be no older than 65 years at the time of loan maturity. Check out the criteria for business loans eligibility to know more.
How to Apply for a Business Loan? An applicant can apply for Business Loan online by just following the below-mentioned steps: Visit the application form and fill in the details. Provide your KYC and Income documents. The application is then processed for loan verification Get your loan approval in quick TAT That's it! The loan is credited to your bank account. This is how conveniently you can get a Business Loan online in India without any delay and without going through the cumbersome procedure.
A Business Loan is a loan that is taken by business owners to cater to the funding requirements that arise during the normal course of a business. A Business Loan is generally unsecured and is repaid by the borrower in Equated Monthly Instalments at a specific interest rate and over a pre-determined tenure. The loan might be used to cover a shortfall in cash required to carry out normal business operations.
How to Apply for a Business Loan
Applying for a Business Loan is very easy, and it just requires a few steps. This is how you apply for a Business Loan from Poonawalla Fincorp: Just visit the "Apply Now" page – https://business-loan.poonawallafincorp.com Fill in your details such as your Business (Company) Name, type of entity, Mobile Number, Email ID, PAN Number, Loan Amount and Tenure. Provide necessary documents (scanned copies) such as KYC, income proofs, etc. Your documents, income and credit score-related details will then be checked by our representative. On successful verification of documents, you will receive a quick approval and funds will be credited to your account
Who is eligible for a Business Loan?
The eligibility criteria for a Business Loan from Poonawalla Fincorp are quite simple. Applications are broadly assessed on the basis of the following criteria: Age – not less than 22 years of age and not more than 65 years at maturity of loan. Business Vintage – a minimum 2 years business vintage Annual Turnover – a minimum annual turnover of ₹9 Lakh If you fulfil these eligibility criteria and furnish the required documents, the Business Loan will be yours in a quick time.
What are the advantages of a Business Loan?
A Business Loan from Poonawalla Fincorp has several advantages such as a higher loan amount (up to ₹50 Lakh, no need for collateral (since it is unsecured), an attractive interest rate (among the most competitive in the industry), a hassle-free application process, minimum documentation requirement, a flexible loan tenure (up to 36 months), completely online process and much more. Hence whatever you must pay is clearly outlined to you.
How soon can I get disbursed for a Business Loan?
A business loan is a financial product which can be borrowed by any Business to meet their planned and unplanned business expenses. It is a kind of unsecured financing, and you can avail of one without providing any collateral. You can get a business loan of up to Rs. 50 Lakh from Rabbit Capital by fulfilling the easy-to-meet eligibility criteria. A list of documents as your business proof will be then required to submit. Your application is approved; you can get the loan amount in your bank account within 24 hours.*
I don't have GST number and don't file GST. Can I still apply for a Business Loan?
Depending on the Financial provider, and other necessary documentation being available like Bank Statement, Udham Aadhaar etc. it is possible to get a Business Loan for your business even if you don't have GST. However this is an exception and generally All financial institutions mandate for GST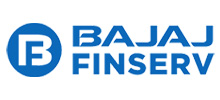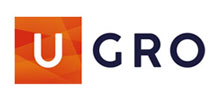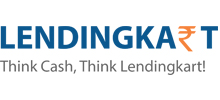 Great Service. Their Contact Centre patiently understood and resolved all my queries. Since all this was quite new to me, I had trouble understanding. However they handheld me well till Loan disbursal